Welcome to the golden age of endurance in adventure. Massive physical feats of over vast wild spaces and huge amounts of time has always been a pillar of adventure and exploration – think ski crossings of Antarctica for example, an absolute adventure classic with a whole ton of history. Today, it's a space occupied like never before and as trail runs and bike rides get more and more extreme, endurance sport often feels very at home in adventure. FKT is an acronym almost ready for the mainstream (that's 'fastest known time' if you're not yet on board) as people constantly strive towards further, faster, longer. 
And you'll know many of the traditional names in the space, their tales of strife, grit and determination are stories many of us are plenty familiar with. But what about behind the scenes? Who trains the best of the best, and how? We caught up with endurance coach Jon Fearne to find out.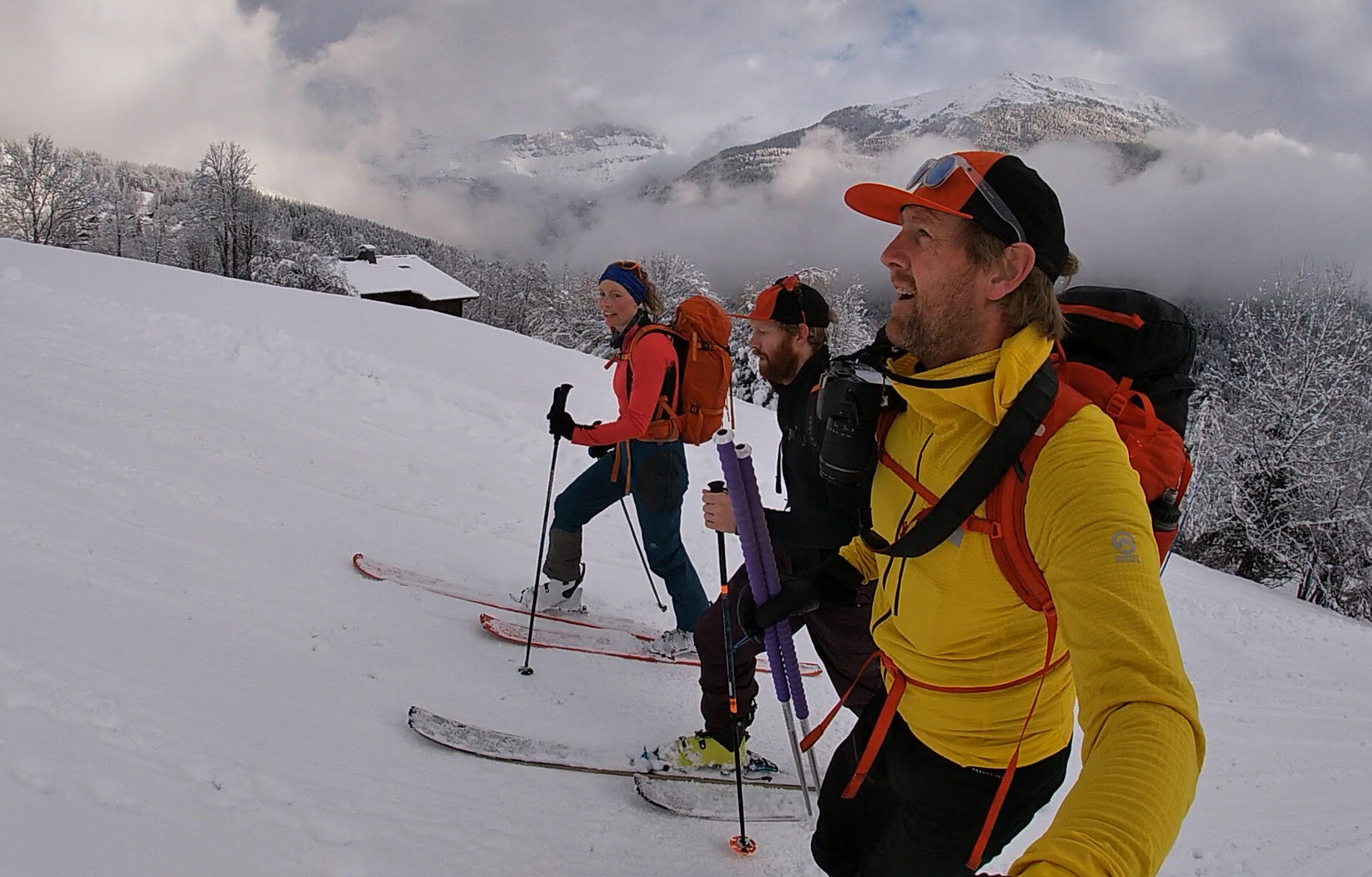 Where does your passion for endurance come from?
For me it's internal, I've always pushed myself physically and after school, that progressed through extreme-sports. Endurance was a natural progression. I also have ADHD so in many ways you could say it was a coping strategy, this strategy was helped by my primary school headmaster who spotted the issues and aimed me towards sport. From 9-years-old I never looked back. I guess it's still a subconscious coping tool.
And how did you find your way into coaching?
From an early age, I saw the reward of helping others train and compete. I was 12-years-old, helping out younger kids in athletics at school. That gave me a greater sense of achievement than from competing in my own events – I had no real idea at the time but it's pretty clear now looking back.
Who are some of the athletes you've been training with in recent years?
In the last few years I have worked with two amazing polar (Antarctic) athletes:
Wendy Searle
who solo skied unsupported to the South Pole and more recently
Preet Chandi
who covered the same journey.
I work with world endurance champion mountain bikers both male and female, ocean rowers, Marathon des Sables runners, Lake Baikal solo traverse athletes, and
an amazing lady – Sara Crossland
. She is a brain tumour survivor, running the length of the UK. That's just to name a few.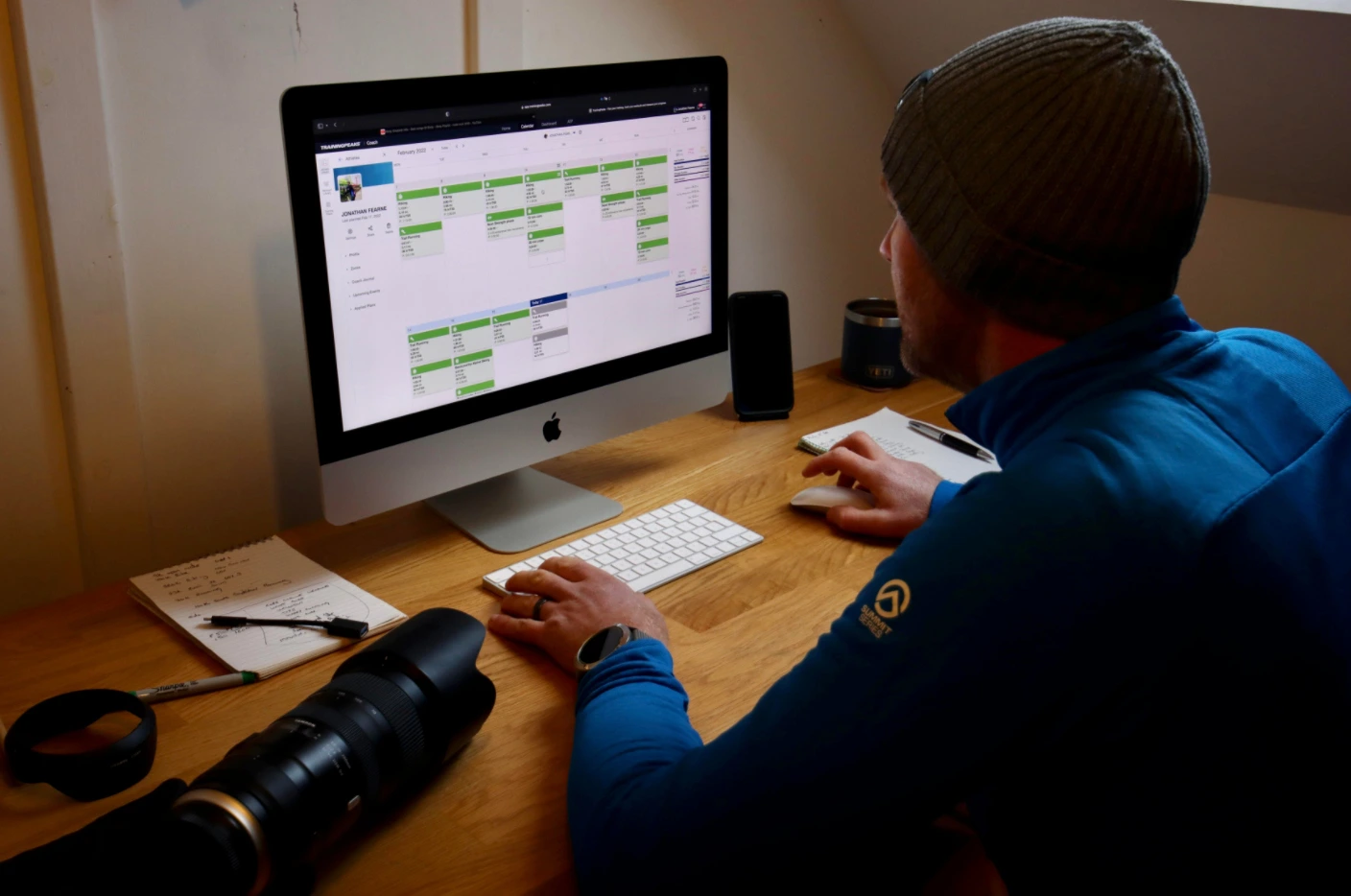 The pandemic has been really difficult for people for who live to push themselves. So managing this was tough for me, you have a person's mental health as well as their physical health to look after
There seems to be a bit of a boom of interest in extreme endurance at the moment, why do you think that is?
Boundaries are being pushed all the time and so things are opening up and more people want to find their limits. The media shares more stories of amazing achievements which motivates more people to get out. I think there's also an element of natural progression. A marathon used to be the ultimate, then maybe an Ironman, then ultra-running and so it keeps growing. Then with the likes of
Kilian Jornet
who has mixed endurance with adventure so amazingly, the appeal grows and covers more areas of sport.
I think in many minds the concept of endurance is simply sadistic. Are they right to some extent?
No, I don't think so. Everyone has different limits, goals and tolerances. You could maybe say that these are people who need greater suffering to be able to feel reward, but a
UTMB (Ultimate Trail Mont Blanc)
runner may feel a football player running back and forth for 90 minutes at such high intensity is sadistic. It's just personal choices and preference. Do people have different psychological make-ups? Yes, for sure and this will no doubt lead them to certain activities.
What do people take from endurance sports that they might not from regular sport?
Believe it or not they all take very similar things away. A sense of escapism, pushing yourself physically and mentally. Maybe an endurance athlete generates a closer connection to the outdoors and wild environments which is different to a tennis court. Although many endurance athletes compete and train as individuals, there's a really obvious sense of community which I think is a major pull for many of them too.
If we look back  30 or 40 years, I would argue it was a sense of escaping the norms set out by society which some mainstream sports fit into – so, a sense of breaking away. But I think we'd need to look at individuals more than a collective to discover all the 'whys'.
What are the big challenges faced by your athletes and also you as their coach? 
Wow, ok the simplest one is getting people to slow down and understand rest and recovery. That's really important. But the last few years has been about managing a group of people who live to push themselves, be it in races or adventures, who have had that taken away [due to Covid restrictions]. So managing this was tough for me. You have a person's mental health as well as their physical health to look after. It was a crazy time when people needed their escapes more than ever. Maybe they'd lost family members, lost their jobs and so on.
What kind of time do your athletes need to commit to for training? Is it possible to fit in adequate endurance training around a normal schedule?
Depending on the nature of the chosen event or goal, you can be looking between seven to 15 hours a week. Some professional athletes train upwards of 20 hours. But it's about getting on it as soon as you have a goal. The bigger the gap you have between starting to train and your goal, in theory the fewer hours you'll need each week.
After around three hours of really focusing on aerobic work, you can get away with a little less volume. If trained properly, your body has a great way of maintaining endurance.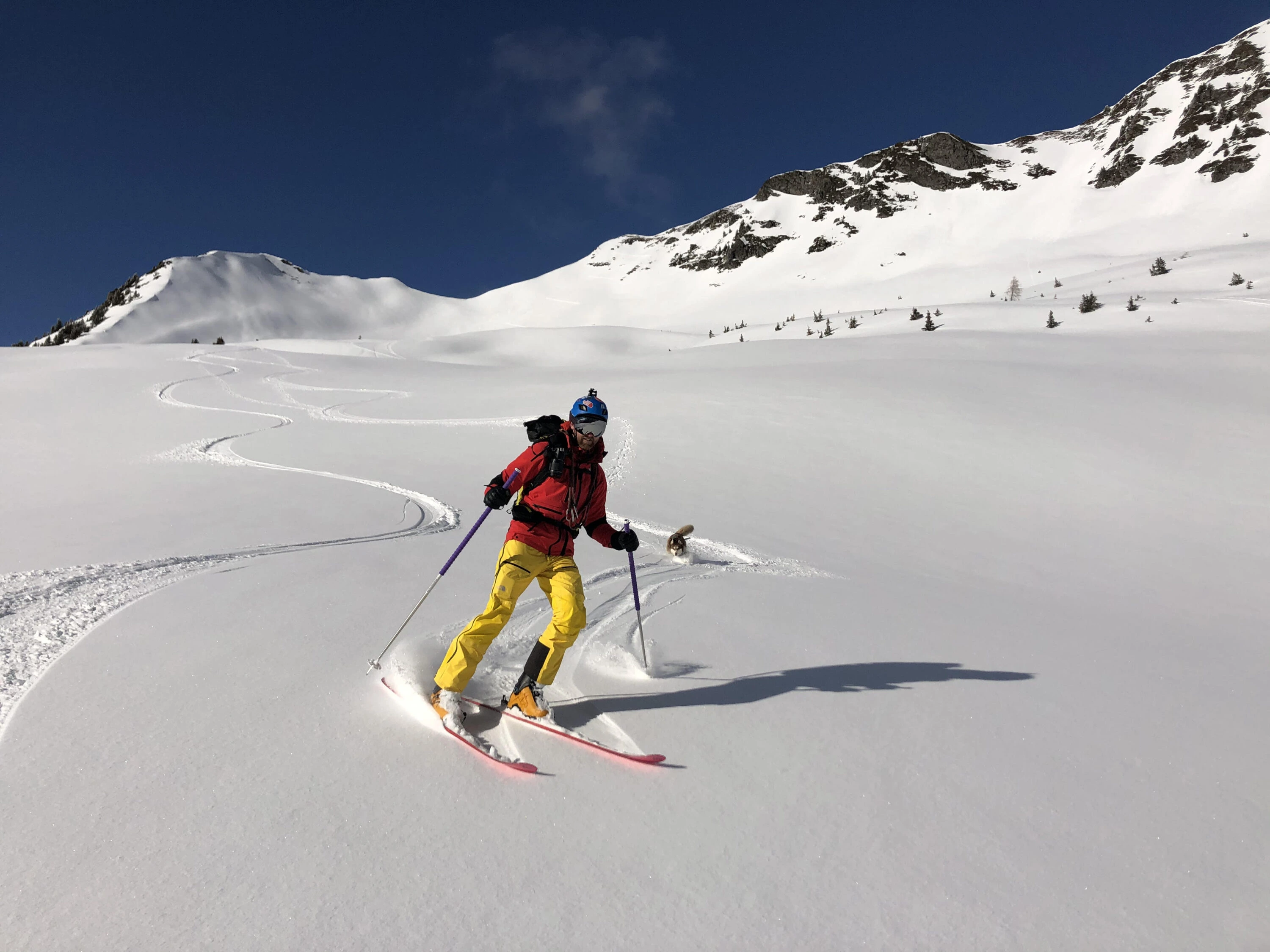 "It was a crazy time when people needed their escapes more than ever"
What specific elements are you looking to develop in an athlete's physiology when you're training them for endurance events?
Depending on their history, you really want to get those more boring miles in the bank, so aerobic base work. That really underpins everything that we do. Besides that, some general and specific strength work. I love to incorporate stretching and yoga as a major element in training especially as we get older.
I see a lot of athletes who have Aerobic Deficiency Syndrome, basically meaning they have been training too much at too high-intensity and then burn out on a 30 minute steady run. These athletes have to really focus on the steady work, but the problem is that they love the immediate sensory feedback from high-intensity.
So much of endurance sport is associated with harsh weather conditions. How can you train resilience for this?

This is where I get to be creative. We obviously can't train in these environments and conditions all the time, so I build sessions to teach similar stresses. More often, these will work the psychological aspect of an expedition just as much as the physical. A session for a polar athlete for example might be taking an ice-bath, then building camp, breaking down camp and getting back in the bath before towing tyres for two hours and the repeating.
Obviously, just getting out in the worst possible conditions to get training done is always going to be useful. Not just in terms of the exercise, but emptying a backpack and re-packing in the middle of a storm for example can be really useful too. I've also had ocean rowers build around their rowing machine, to mimic their setup on the boat. I get them to do a super fatiguing session with the lights out and then prepare a meal.
For me it's all these little components, that when trained, make an expedition or event a success just as much as all the gains of physical training.
Endurance seems to suit a specific character type – in your experience how much can be trained into someone both physically and mentally, or are some people simply better suited to this stuff from the get-go?
Deep question. Psychology is my favourite area of the job and the world of endurance covers such a wide range and style of activities you have a total mixed bag of people, all with different drives, personalities and motivations. The one consistent factor is they are not afraid of hard work. They'll put in whatever's needed to achieve the goal. From that alone, I can normally tell if someone will achieve their goal or not.
For someone wanting to step into endurance for the first time, the sheer time involved is likely to be a barrier to some extent. Do you have any tips for squeezing endurance training around a full-time job or a family?
Pick your goal early and start training with lots of time pre-event or adventure. That way, you won't have to go crazy with massive training sessions. Small, consistent and at the correct intensity will get you there. I've said it a few times already but consistency really is key. Our bodies are so clever, they learn patterns of stress and will adapt and improve, so doing daily short, correct efforts will teach that.
Be prepared for training to feel slow at first but you'll soon see the gains. The weekend warrior approach is not progressive. Fit in short sessions each day and make them specific to your goals.
What does the year ahead look like for you?
For me personally, I have a training trip to Norway in April with my fellow Greenland crossing team. I'm planning to ski off the summit of a few more 4,000m peaks here in the Alps. I'll be supporting a Swedish athlete in compete in
Ultra-Tri-Sweden,
Naomi Freireich
in riding across the Gobi desert and
Wendy Searle
as she heads back to the South Pole to attempt and break the speed record. I'll also be supporting
Sara Crosland as she runs the length of the UK
and so many more crazy athletes doing crazy things.